Brisbane residential renovation photographer – pool pavilion upgrade
One of the best things about being an architecture photographer in Brisbane is that I get to document the best parts of other people's houses. So, when it comes time to design my architectural dream home I will have a catalogue of all the things I want. It's going to be incredible, or look like the architectural musings of Mary Shelley. Either way, the (un)lucky architect who gets to design or renovate said home will be Ben Parker from Tektonika Architects. He combines razor-sharp lines with soft, natural textures to create a space that's modern, yet liveable and calming. I really don't know how he does it. But I'm very privileged to be able to photograph his Brisbane renovations for my scrapbook his portfolio.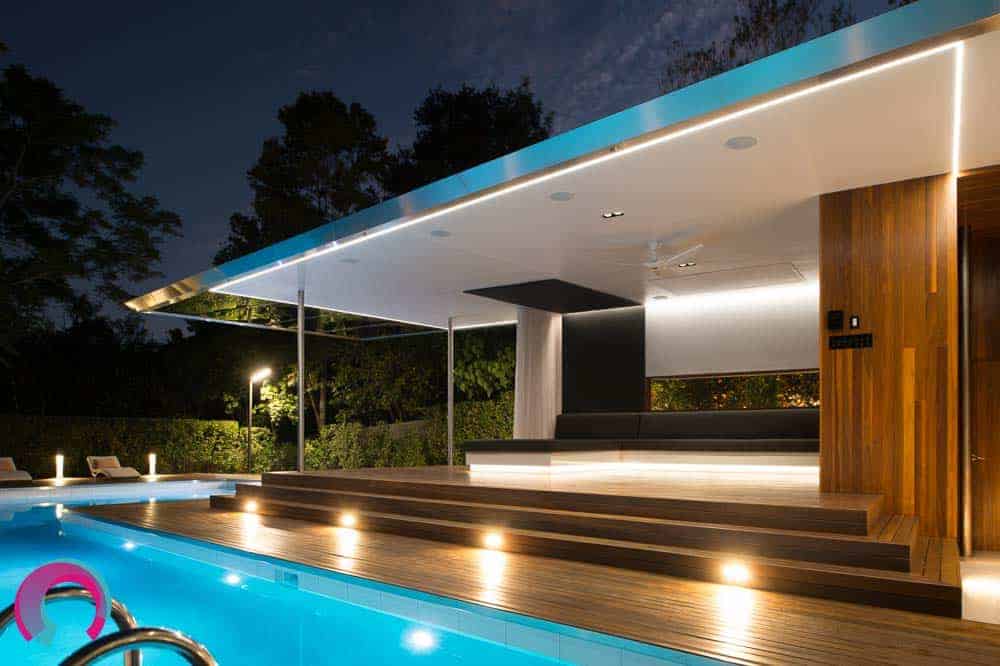 Get in touch to discuss photography of your next residential or commercial architecture project.
The use of space
You see plenty of instances where the designer has an idea that is unsympathetic to the elements that already exist. This provides a disjointed experience and, in fact, reduces the impact of the design itself. That's one of the reasons I love this space; the line between where the existing elements end and new design begin is unclear to the viewer. It all looks new. That is great design.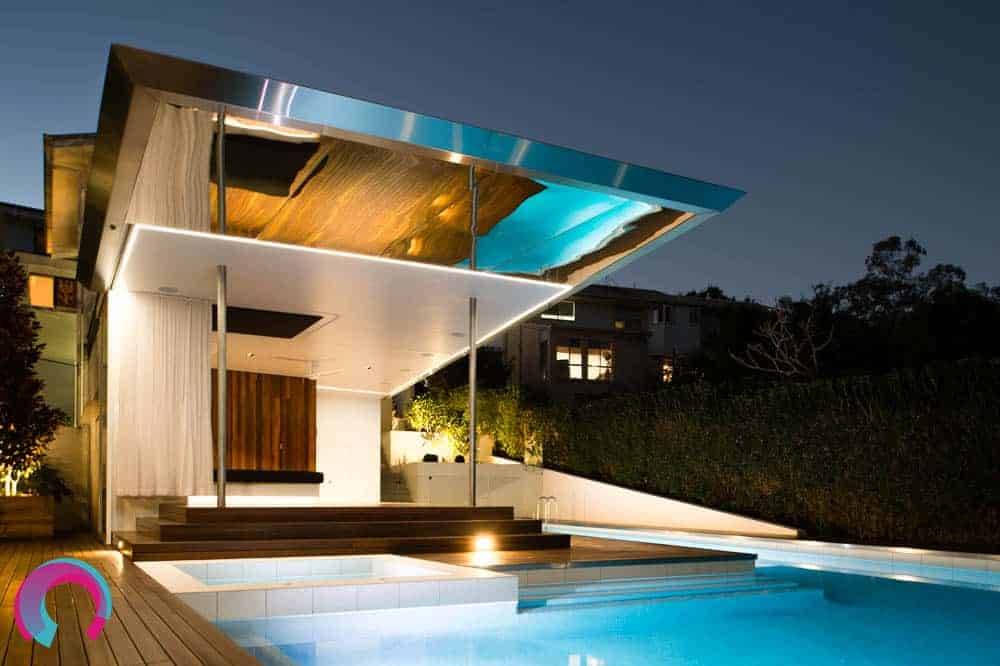 The one thing I really appreciate about good architecture is how existing elements are incorporated. The pool was already there, but how do you make that space more functional all year round, even when it's too cold to swim? You design and build a wonderful pavilion with space for entertaining, reading, lounging and watching TV.
Design trends with longevity
Some design trends are short-lived (roller door toaster nook, anyone?). But others are a direct reflection of the Australian lifestyle. A great example flexible spaces. Rooms that transition from indoor to outdoor has been on trend for over a decade now – kitchens that open onto decks via stacking doors, for example. It's such an essential part of how Australian's think of space it now appears throughout office interior design as well.
Spaces that go from inside to outside have only one real pain point; the part where the transition occurs. But outdoor flexible spaces are much more difficult. Because the architect has to leave enough room for light and breeze to enter, but simultaneously create enough shelter to give privacy and protection from the elements. I always love to see how people approach that problem.
And, as the best architects do, they take the problem and turn it into a design feature. Ben has created that beautiful opening to gather all the morning sun and breeze that flows down the side of the house. And has extended it just enough so it spills over the spa and pool steps to give shelter from the rain and the harsh midday sun.
Flexibility doesn't just mean many uses right now, it also means that the space adapts as your needs change. Ben has created room for hundreds of guests at an evening cocktail party, for the family to have a lazy afternoon around the pool, or someone to soak up the winter sun with a book and a cup of tea. Behind that stunning timber wall is a kitchen and bar, and hidden in the ceiling is a fold-down TV.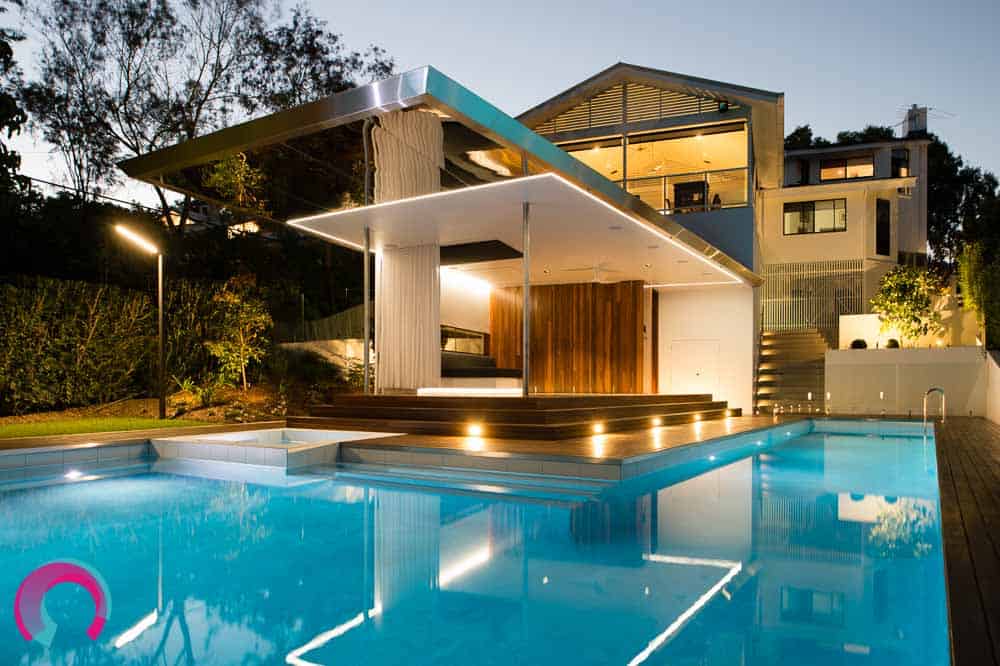 The testament to this design? After the shoot was over, we didn't want to leave.
Get in touch to discuss photography of your next residential or commercial architecture project.