CASE STUDY:

Toowoomba Civil Construction Company, Newlands

OR: Build it and they will come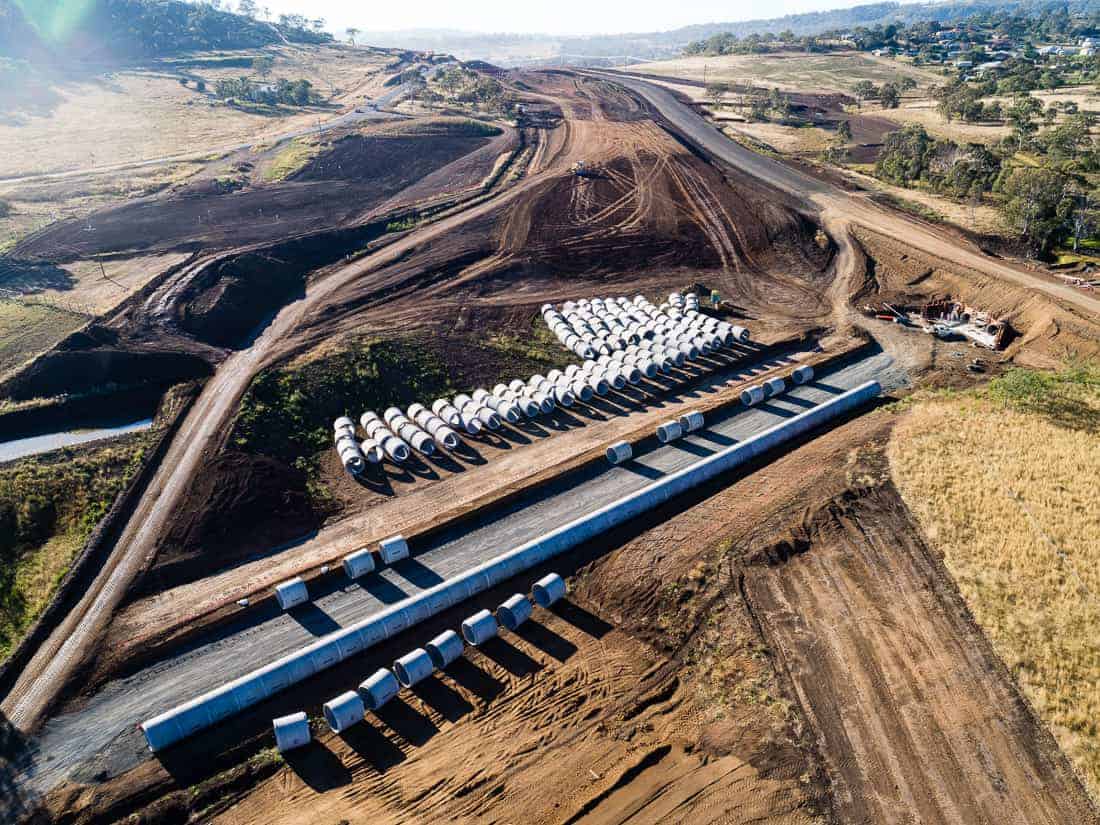 Overview
Newlands is an established Toowoomba civil construction firm who've been growing steadily over the past 15 years. They've really kicked it up a notch by winning major contracts with the Second Range Crossing. But they're also invested in Toowoomba to make sure it's a thriving place to live by creating some mixed community and commercial spaces in parts of town that were disused or neglected.
My Client's Problem
Newlands wanted industrial images and drone photography
They can deliver huge civil construction projects
They can deliver heritage sensitive commercial builds and refurbs
They make community spaces a priority in their commercial refurbs
They can offer both civil and commercial experience on every project, simplifying life for their clients
My Solution
We picked three projects that really highlight the scope of work they're doing and photographed them extensively. We also filmed some drone footage of their civil construction works, which really highlights the scale and size of the project's they're delivering.
The Outcome
The images show Newlands' sympathy to the architecture of both the Old Laundry and the Walton's Precinct in Toowoomba. Their civil construction images show the quality of the work they produce on a complex build. And the drone footage is an excellent visual short cut to describing the scale and size of their Second Range Crossing projects.