'Bespoke'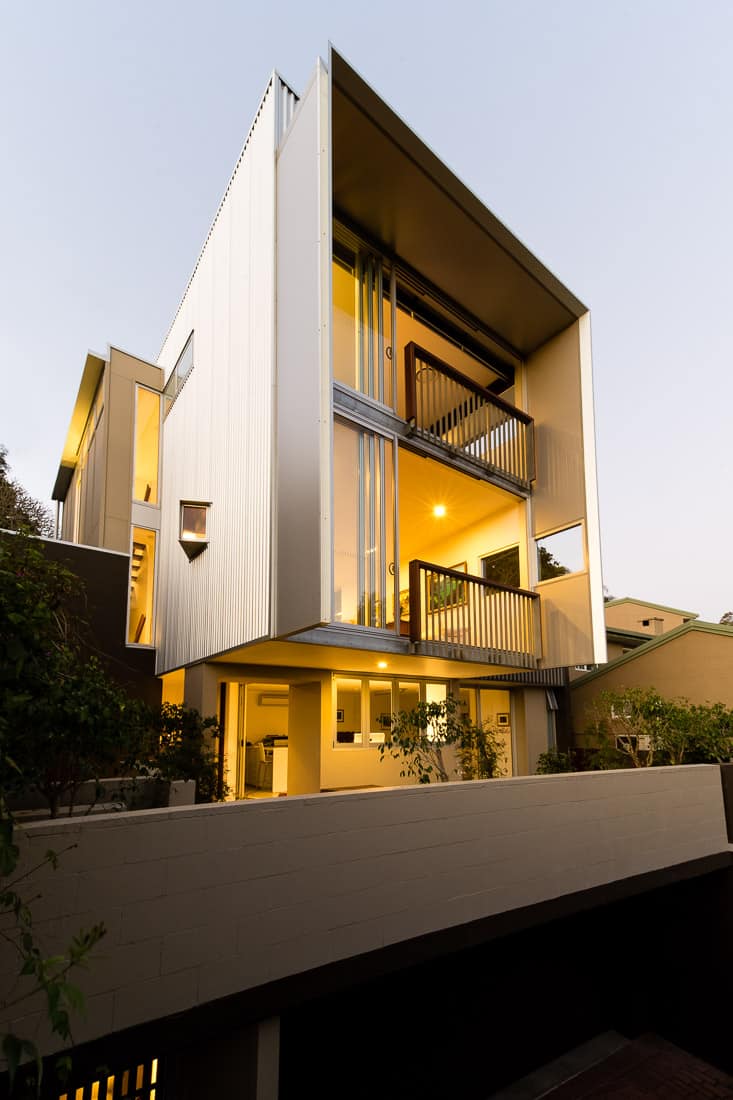 My partner said to me yesterday 'you just used the word "bespoke" in general conversation'. I've been photographing a lot of architecture lately, which means I've been hanging around architects quite a bit. One in particular, who I hold utterly responsible for this present flourish of verbosity. But he's a bloody good architect. And he engages me to photograph his residential & commercial buildings here in Brisbane. So all is, of course, forgiven.
When you look at architecture what you see is a collection of solutions to problems you can't see.  It's like having the answer '42' written down, without knowing the question was 'what is the meaning of life?'  That's one of the reasons I love talking to architects about their buildings as we're standing in them.  Because bit by bit they strip the building back and reassemble it for you piece by piece.
You don't always know what the design brief was, what the site restrictions were, what the planning regs are, what the client's pet hates were, the fact there was a slab thickness problem which caused a height restriction problem.  And all those many, many hours spent back and forth between client, builder, architect and engineer.
So you can never really know whether a feature is a by design or compromise. The best architects turn the latter into the former. Chatting with Ben Parker of Ben Parker Architecture, who designed this residence, was great fun. Not the least of which because 'contextual architecture' is now part of my vernacular.  When the client still invites the architect (and by proxy the photographer) over for dinner after the building is complete you know the design brief wasn't just met, or even exceeded.
It was reimagined. From scratch.
After my conversation with Ben, and spending a whole day and night in the building, two things really stood out to me:
Really simple materials used well, finished elegantly, and combined with things not ordinarily found in residential construction, make buildings look really sharp and keep weight and costs down.  See: exterior
There's more to 'bringing the outside in' than slapping a couple of sliding doors out to a deck.  The spaces have to be connected in a meaningful way.  See: kitchen bench
When I shoot architecture I come to it with a camera, a tripod a spirit level and a couple of eyeballs… and that's about it.  I let the architect talk to me about how the building started, grew and developed along the way.
And then I just follow the light.